This is Lensley. The Lensley Automatic brings all the fun of a traditional photobooth to any event. With interchangeable lenses, color options, and backdrops the portrait combinations are endless. Just press the screen and the booth shoots 4 photos and creates a 4x6" print with an area for custom branding. The entire process takes under a minute! The "booth" is open air, which means that you can capture the party as well as those taking pictures at the booth (see examples). Or, it can be set up with curtains for a traditional photobooth look.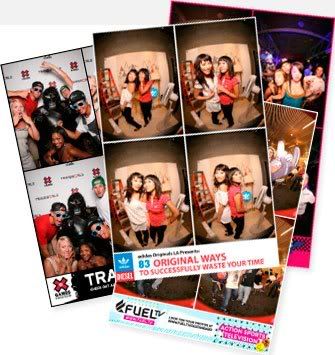 check out their site www.Lensley.com
Founder & Executive Director Of Concrete Hearts.